After a year with repeated airport and border closures, the heat arrives, and with it, the desire to get back together and travel with those people that we love to share so much. We have been waiting all this time to enjoy the sea breeze, the endless walks along the shore as the sunset falls, and the feel of the sand on our feet.
Have you already planned your beach vacation? If not, we will recommend you the best destinations for a getaway in Spain during this particular summer.
If your idea was to travel a weekend to the Greek Islands, take those wonderful pictures on the white facades of its typical houses while the sun was falling and stroll through its streets full of charm, but because of the current situation, it was complicated to take that flight that you were so excited about, you have nothing to worry about, from Arena Martinez we prepared a section in the blog with some recommendations of the Spanish villages, that will make you feel the same way as the magical Greek landscapes.
First of all, we present you Vejer de la Frontera. A small town located in Cadiz, just ten minutes away from the best beaches in Spain. We recommend this place, not only because of its ideal location in the interior of the country, but also because you will not be able to resist the desire to get lost in its beautiful streets that combine in a spectacular harmony with its mountainous and coastal environment. Its typical white houses, patios and porches full of flowers will make you feel in the island of Mykonos. Also, do not forget to stop by the Jardín del Califa, a small restaurant (which also has a beautiful hotel), where you will experience a gastronomic journey through all the cultures that passed through this Cadiz town, an experience you will not forget!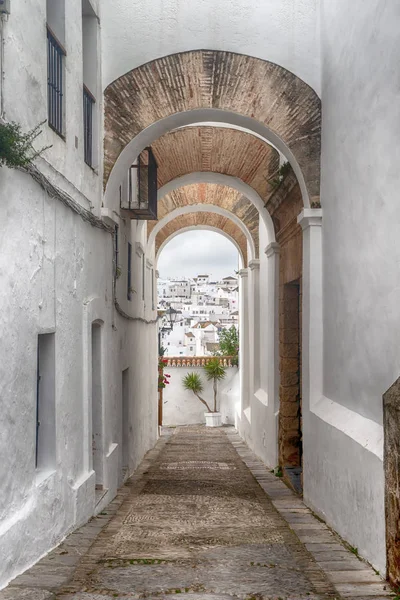 If your final destination is Cadiz, you can also stop by Zahara de la Sierra, a small village located in the north that will make you feel like you are definitely in Greece. The white houses dye the Sierra de Cádiz in white, and we can assure you that a walk through its streets and corners is a marvel!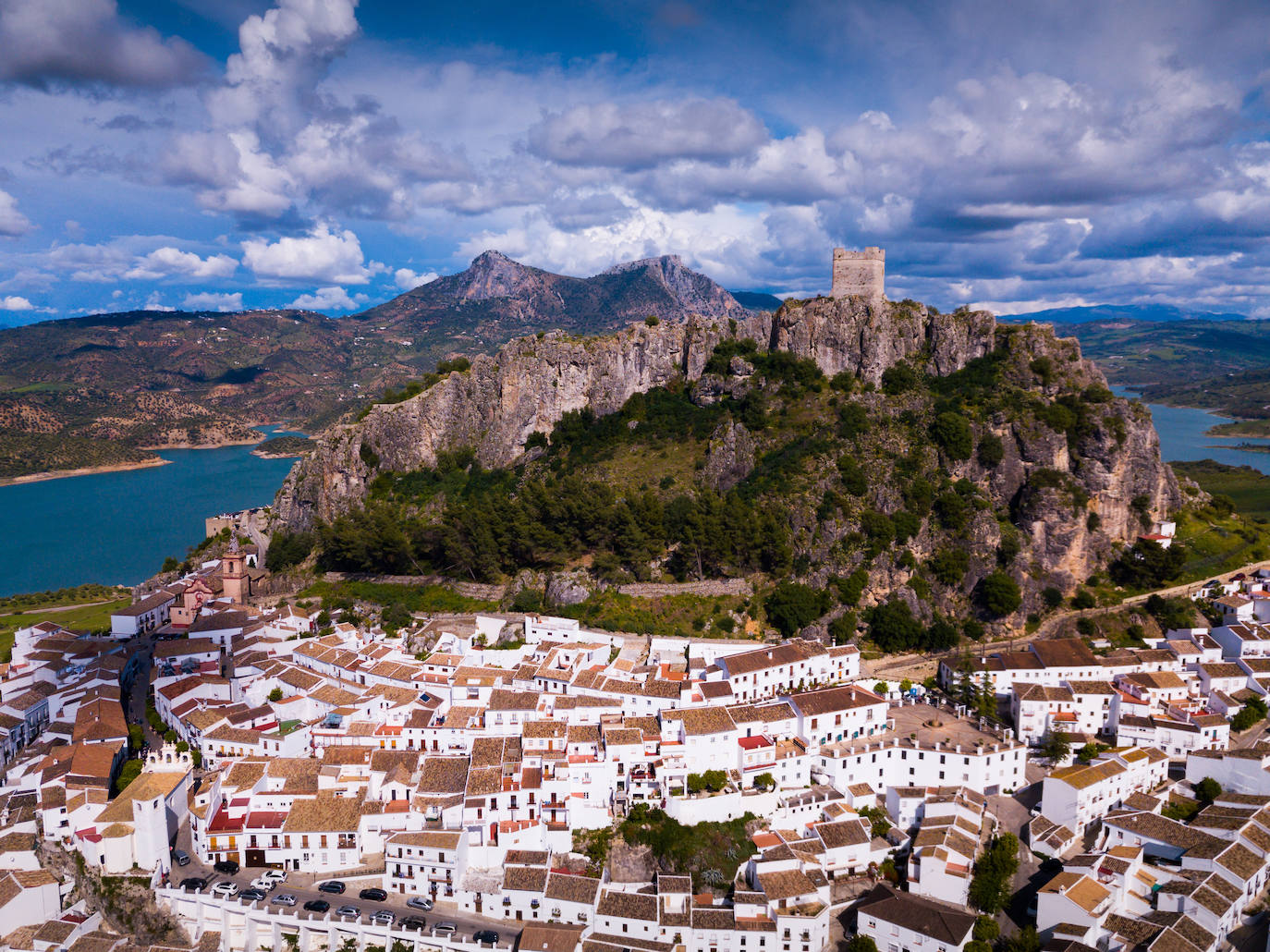 There are not only options in the south, in Asturias, we can find the tiny village of Cudillero, a real visual spectacle. The distribution of its houses arranged as if it were an amphitheater, the colors of its houses and the sea at the foot of the village, will take you directly to the island of Naxos. In addition, in the north, as we all know, the nights are always cooler, a perfect time to wear a long garment like any of our beautiful kimonos, especially we suggest our new collection, Azzuro and Rosa, a perfect bet for those summer nights.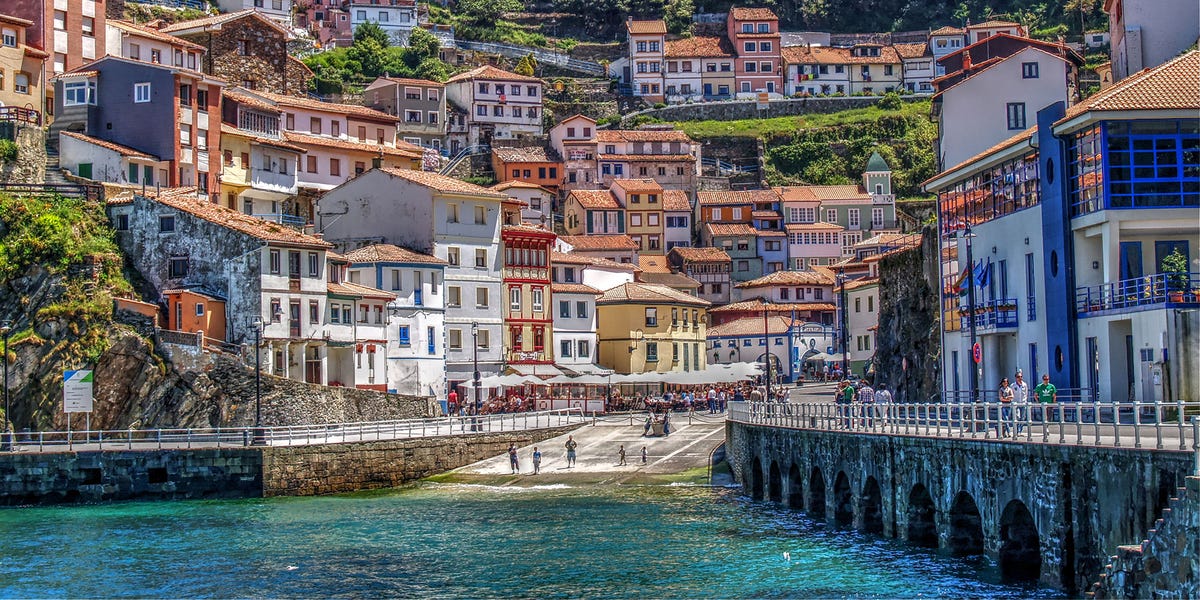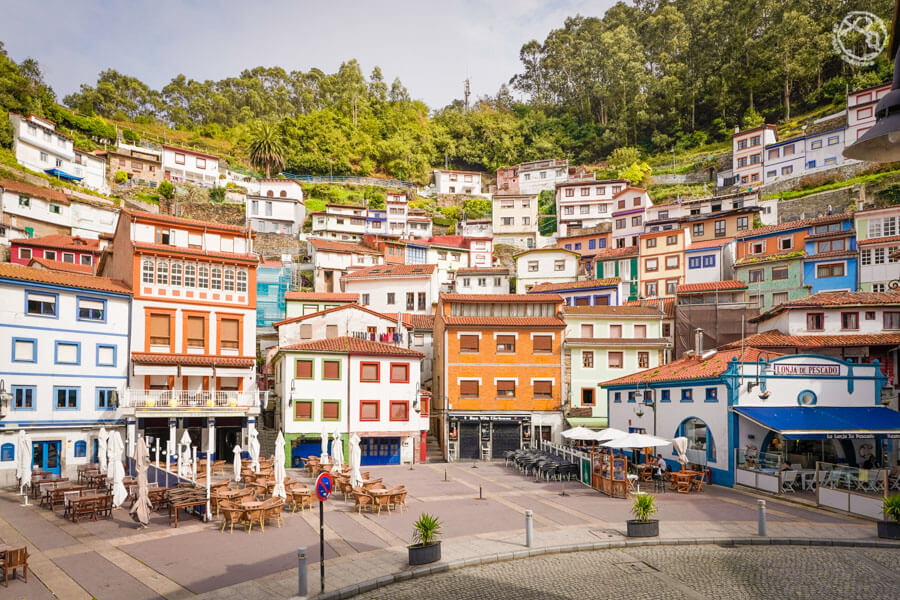 Altea, in Alicante, a destination that we could not forget to mention. Whether in its pristine whiteness, or even in the two blue domes of the church of Nuestra Señora del Consuelo, even on its beaches or on the promenade, you can experience a few days in the purest Mamma Mia style! Because, without doubt, Altea is the Spanish Santorini, and how could it be less, in our brand we have a dress in honor of this island. Obviously, you can not leave Alicante without trying one of its famous paellas like the ones they make in the beach bar Arrecife, they are really exquisite! If you did not know what to pack in your suitcase, this dress will contrast perfectly with the white houses of this beautiful town of Alicante.
Finally, if your plan was to spend a few days in some of the archipelagos of our country, we make these last two recommendations.
First of all, we present you Sant Joan de Labritja, a small village distributed around its church, located in Ibiza, Balearic Islands. A small white village where you can find small rural Punic ruins, as well as beautiful coves and the cave of Culleram. An obligatory stop for any traveler, would have to be Shamarkanda, the kitchen where East and West come together in a unique taste proposal, we are sure you will love it.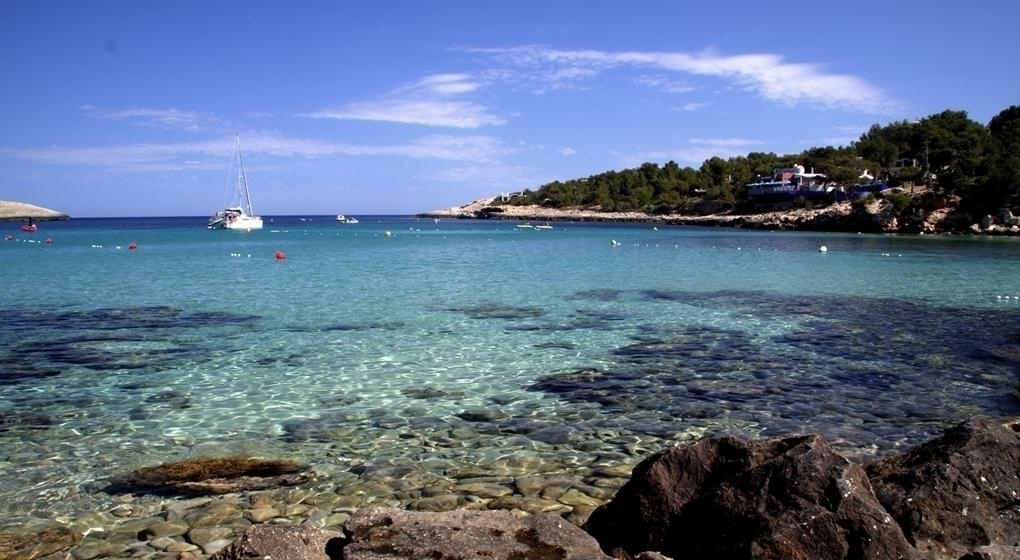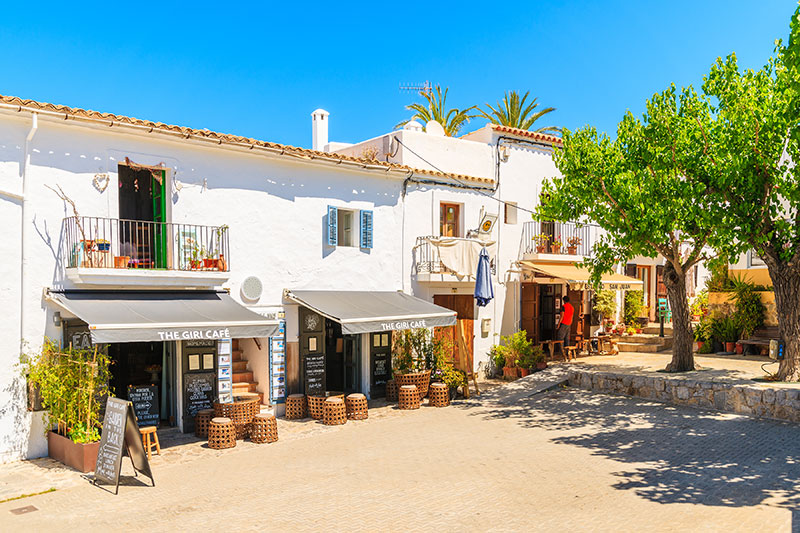 And finally, also in the Balearic Islands, from Ibiza we go to Formentera, to the village of Pilar de la Mola. A village full of crafts, full of restaurants and bars, but undoubtedly, what stands out most is its lighthouse on the main road, with the best views of the cliffs with its large rocks and turquoise waters in the purest Greek style, the perfect occasion to wear the complement of the summer, a fan with a unique style, like those of our collaboration with Kausi, which will accompany you on those long walks at sunset through the beautiful streets of La Mola.