Jacquemus's 2021 summer collection took place in the vastness of a wheat field located on the outskirts of Paris. Despite of great wave of online shows, the firm decided to have a reduced amount of  exclusive guests but still carry out the presentation. The show was broadcasted live to their 2.4 million of followers.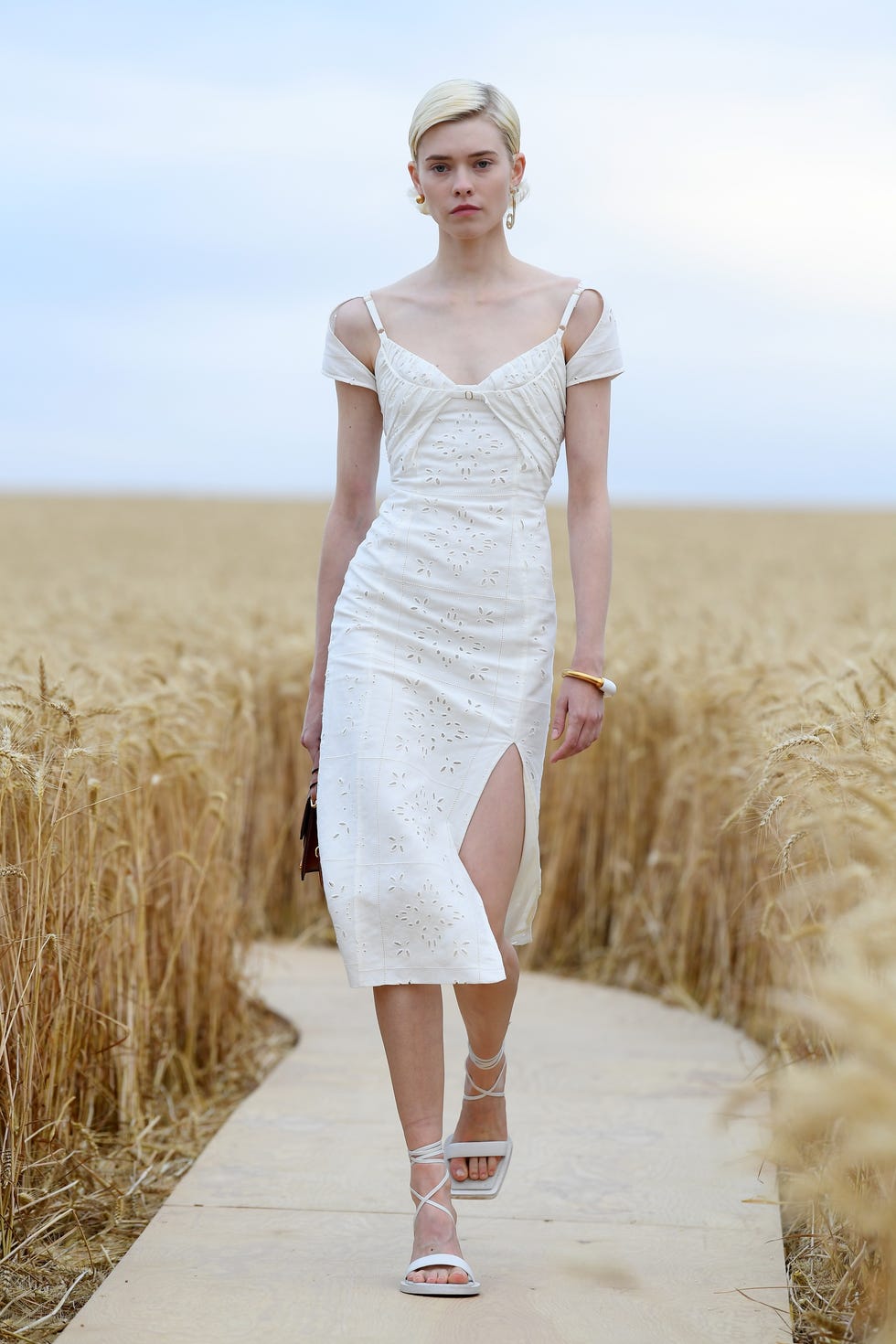 "With this smaller collection, presented mainly to our family and friends, we bring our interior worlds out into the open, interpreting the humble fabrics and objects we live with that have their own poems to tell."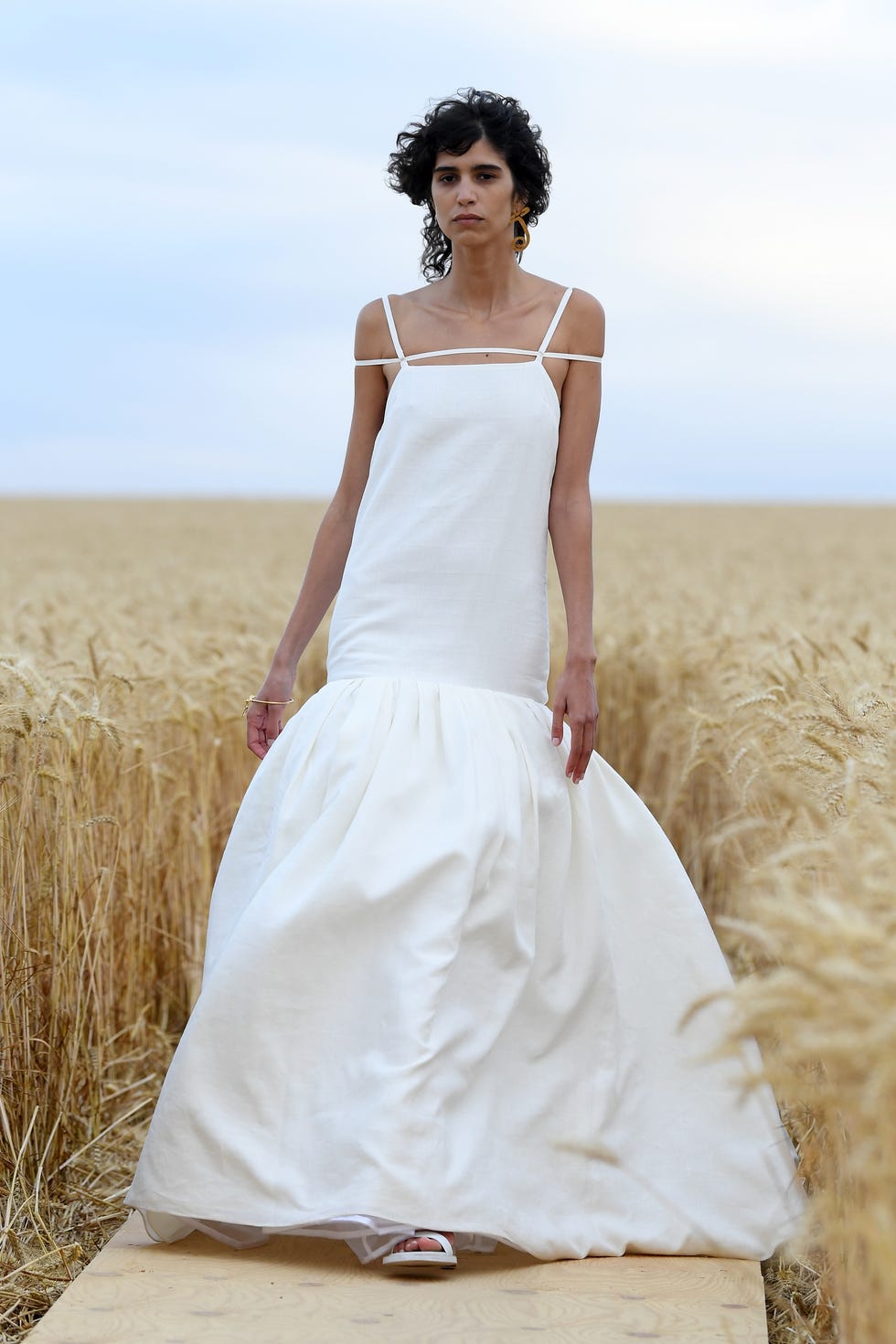 Inspired by love, strength, an the union between people, it turned out in delicate dresses, linen garments, oversized suits, crop top, earth tones and whites. Using strategic cutouts as the main resource resulting in an incredible narrative collection.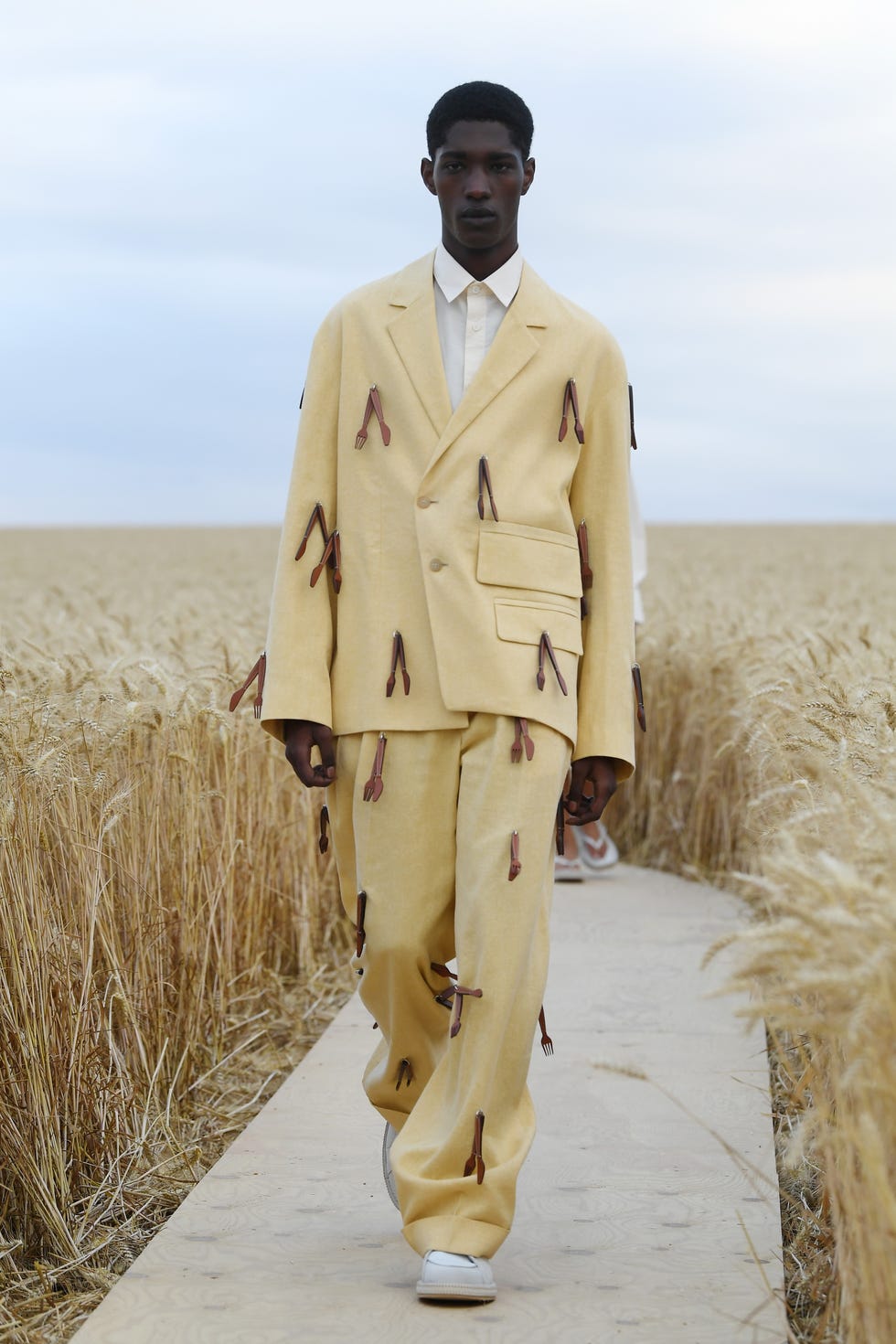 "Separate but collectively, we realized that the home is a place of endless inspiration. These impressions are what I wanted to recreate in this setting today, where we have been fully sensitive to the circumstances."