The annual Middle Eastern fashion event is back!
This year, the Dubai fashion week took place from April the 14th until April the 16th in the Armani Hotel of Dubai with a « see now, buy now » model.
The history of this event began when the Dubai fashion week was first launched in 2005. It was organized by a private event management company (Capital Marketing FZ LLC) and it was co-founded by the famous fashion show producer Marc Robinson.
The show has been managed and organized by Paris, London and New York Events & Publishing, and is rumored to become the next big capital of fashion.
The show which is part of the Arab Fashion week (AFW) which also takes place in Riyadh showcases International brands and Arab local designers. However, clothes must fit the « ready-couture » which defines garments which are labeled as couture primarily because there are handmade but are also created for the purpose of being worn instead of simply putting on a show.
Michael Cinco and Marchesa are designers amongst many others to have presented their collection on the runway at the DFW this year with dresses that demonstrate tremendous skills in their creation and design. The outfits included ready couture, bridal wear as well as resort collections.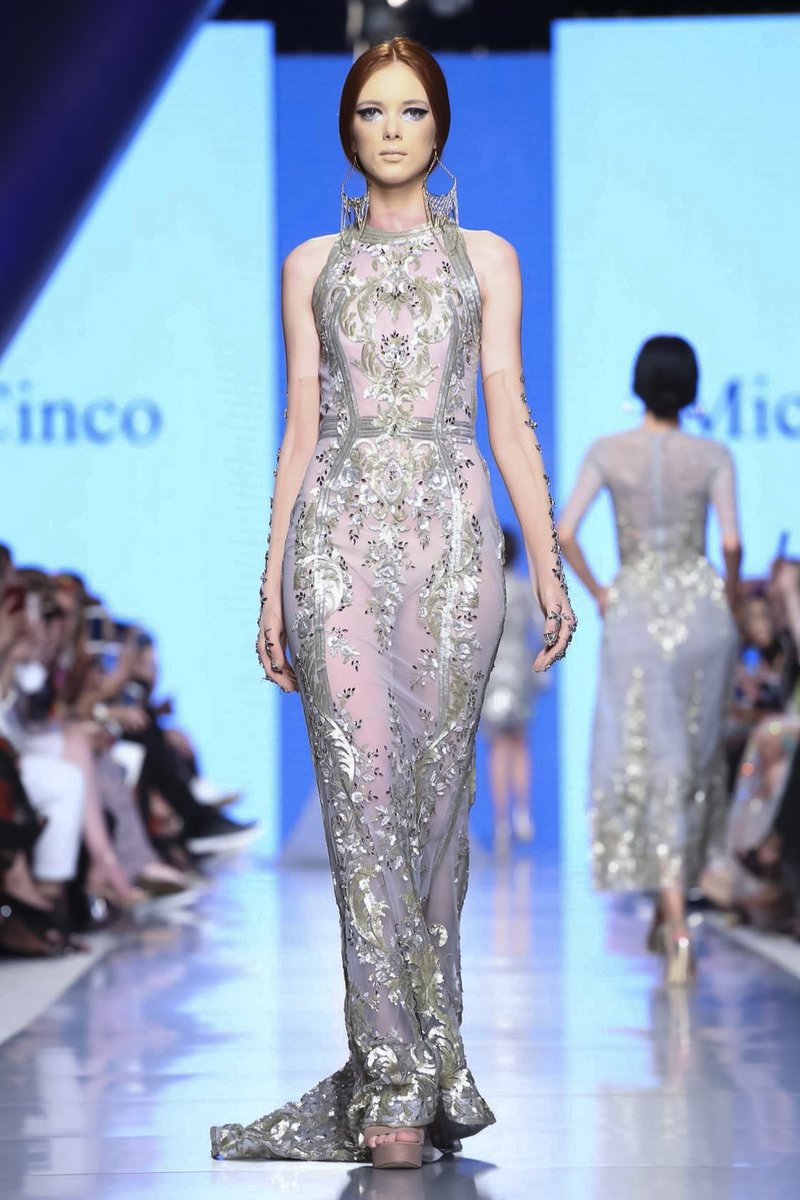 A show which can be mistaken as the Dubai Fashion Week, is the International Dubai Fashion week which is showcased twice a year to the media but also includes couture and ready-to-wear and will begin on the 18th of October and ends on the 20th of the same month. This event showcases international brands but also gives the opportunity for university students to participate and showcase their pieces.
Dubai fashion week has included modest pieces on the runway alongside buyers mostly from Middle Eastern and Asian markets, private clientele and entries that are only available by invitation.
The Dubai fashion week is the only event to showcase 'ready-couture' as well as resort collections with the possibility to order pre-collections.
It seems like it will soon be the « Big 5 » of fashion weeks for Dubai, the pioneer of 'ready-couture' to be next after New York, London, Milan and Paris!