Two weeks ago, Estampa opened its doors for the 27th consecutive year for contemporary art lovers in Madrid. This event gives the opportunity for national and international galleries to create activities and debates to interact with its public, at the same time promoting Spanish gallerists and art collecting in Spain.The fair was divided into two programs:What´s happening with photography? gathered by the curator Alicia Ventura (Valencia), which talked about photography in Spain and its methods of employment with new approaches.
The Conscience of thing, gathered by the curator Ángel Calvo Ulloa (Portugal), about artists who have created a more personal relationship with the materials they use, their processes and their inspiration when creating the work.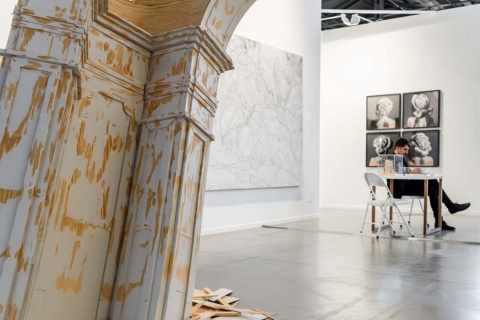 Each year ESTAMPA invites an artist, and this 2019, they chose Daniel Canogar. His research mainly explores how technology affects positively and negatively human beings, the global economy and other aspects.
Finally, the fair paid tribute to Juan Entrecanales. The exhibition "Catching our time" includes works from the last 10 years, and that belong to the HEF collection.