That Italian artist who makes clothes' – Coco Chanel on Elsa Schiaparelli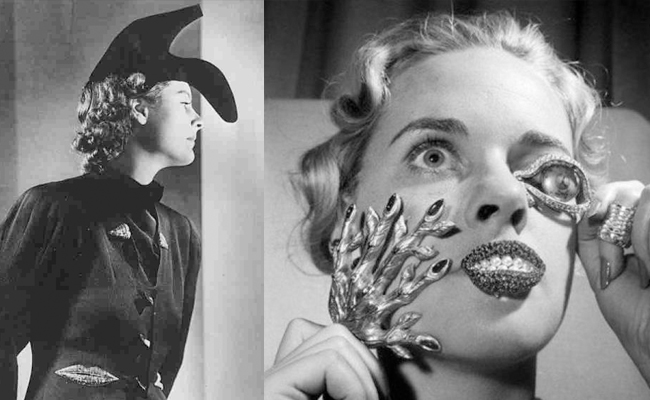 In contrast to the most famous dressmaker of the day, Coco Chanel, Elsa Schiaparelli started with art, and somewhere along the way chose clothes to be her canvas.
Her pieces are exhibited alongside some of the biggest names in twentieth century art – Salvador Dalí, Man Ray, Marcel Duchamp and Jean Cocteau – and her story is tangled up with the story of surrealism. There aren't many designers with art credentials like these, and because of this the fashion world has a special fascination with Schiaparelli.
She represents intellectual rigor and the artist's vision, which is why, in time so dominated by trends and commercial success, it's easy to see why designers, curators and editors have turned to her again and again for a source of inspiration over the years.
The Met Gala's 2012 exhibition, Impossible Conversations, celebrated her impact on fashion history alongside another Italian artist who makes clothes, Miuccia Prada. The Baz Luhrman-directed film, imagining the two women discussing fashion, art and their interest in each other's lives is amazing, and if you are in any way drawn to fashion that has some more substance to it, or art that has a wearable edge, then you, like me, will wish this two minute impossible conversation could go on and on.
I wanted to use this conversation between two talented women who have both, in their respective times, altered the way we think about fashion and interact with clothes, to introduce this blog, which will be dedicated to talking about fashion as art, and art as fashion. It will celebrate emerging talent and bright young artists, and look back at the interlinked history of art and fashion; it will ask questions about how we dress ourselves, and the statements we make with our clothes, as well as look at some of the best style at galleries, art schools and art fairs, and not just at fashion week.
Schiaparelli and the surrealists though art should reach into all of the quotidian, domestic parts of our lives, making them sometimes strange, sometimes beautiful, but always distinct and original.
Schiaparelli, AW17 Couture. Schiaparelli returned to Paris in 2013, and now shows biannually on the couture schedule, headed by Bertrand Guyon.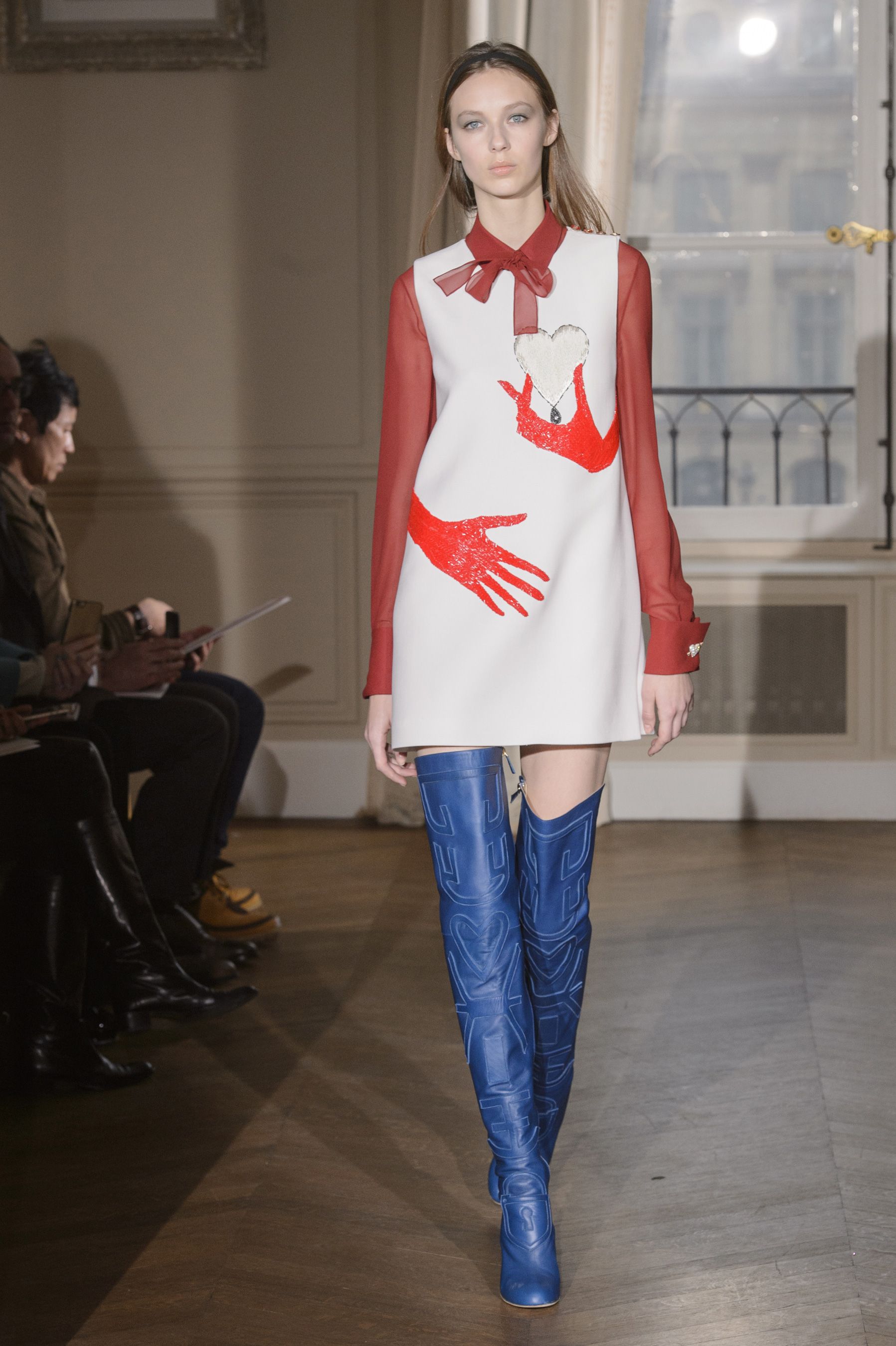 Schiaparelli, SS17 Couture
A lobster telephone, a trompe l'oeil dress, or a fur tea cup. And in the same way, we want to bring art into people's lives through their clothes – the things you live your life in. I'm so excited about where this project could go, and want it to be the start of a conversation, so if you are in any way into art, or making, or creation of any kind, it would be great to hear from you at arena@arenamartinez.com.
Love
ARENA