THE WORLD OF FASHION IN CRISIS BY COVID-19
At the end of December 2019, in the city of Wuhan (central China), the first cases of Covid-19 were recorded, since they began to spread to all continents, but it was not until the end of February that they began to affect all sectors worldwide … the economy, culture, art, tourism, fashion … we who are dedicated to the world of art and fashion, we have decided to make two posts focused on each of them. Today we will tell you how it has affected to the fashion world.
HOW IT HAS AFFECTED FASHION. NEW STRATEGIES
Armani, was the first to take the step, making the decision to cancel his fashion show on February 23 at Milan fashion week, choosing to broadcast via streaming, performing the show behind closed doors, since at that time, Italy It was already beginning to be a country affected by this virus.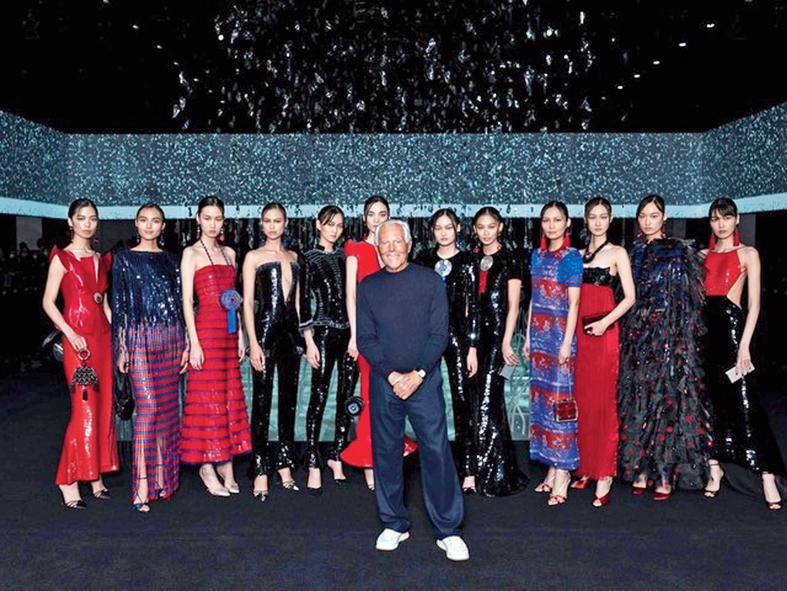 At this event, Chinese designers,were forced to suspend their shows for fear of the fast spread of the virus, the same reason that happens on the fashion week in Paris. Fashion week in Tokyo and Shanghai, approximately a month after were made virtual, through videos, "lookbooks" … China opted for the "see-now-buy-now" format by contacting a participation of 150 brands, broadcasting everything from Tmall, an e-commerce platform of the Alibaba Group, in which there are approximately 1 billion members per month. The Mexican Fashion Week, also choose to use innovative technology and not cancel the event, but do it online.
Firms like Gucci, Burberry, Chanel, have been forced to postpone or cancel their cruise collections for April and May as they see what viruses have been spreading in a massive way. Chanel is looking for alternatives, creating new strategies to launch her collection in a different way. At the moment, fashion firms are taking advantage to create online strategies, since it is the only way they can reach their clients, betting on making virtual recordings, creating unique online experiences and limited collections for the client.
THE EDITORIAL SECTOR AND FASHION EVENTS
The fashion publishing sector has also decided to create new strategies, as is the case of Condé Nast in Spain, releasing the April numbers of magazines in advance, magazines such as Vanity Fair, Vogue, Glamour … are available for free on all technological devices for three months.
Vogue USA chief editor Anna Wintour announced that the MET gala is on hold, and together with Tom Ford (Chairman of the Council of Fashion Designers of America) will allocate all the funds that were going to the event, to help the young designers who represent the world of fashion and who have been affected.
FASHION FIRMS SHOW THEIR SOLIDARITY SIDE
Fashion brands have been forced to close their stores. Brands such as Inditex, Ralph Lauren, Chanel, the firms of the Kering group (Gucci, Balenciaga, Bottega and Veneta …) have made the decision to pay 100% to their employees and bear all the losses that this confinement will entail. And others such as H&M, Desigual, Mango, Adolfo Domínguez, Bimba & Lola, Tendam, Intimissimi … and many more choose ERTE (Temporary Employment Regulation Files). Leaving aside the losses they are having in recent weeks, many firms have decided to make contributions to the fight against COVID-19, donating material to hospitals, making millionaire donations, and some brands have even offered their RRSS so that WHO (World Health Organization) can use them .The LVMH group (Loewe, Louis Vuitton, Christian Dior, Givenchy) is producing hydroalcoholic gels in large quantities, which are being delivered to the French health authorities. Chanel is producing face masks and has donated 1.2 million euros to French hospitals.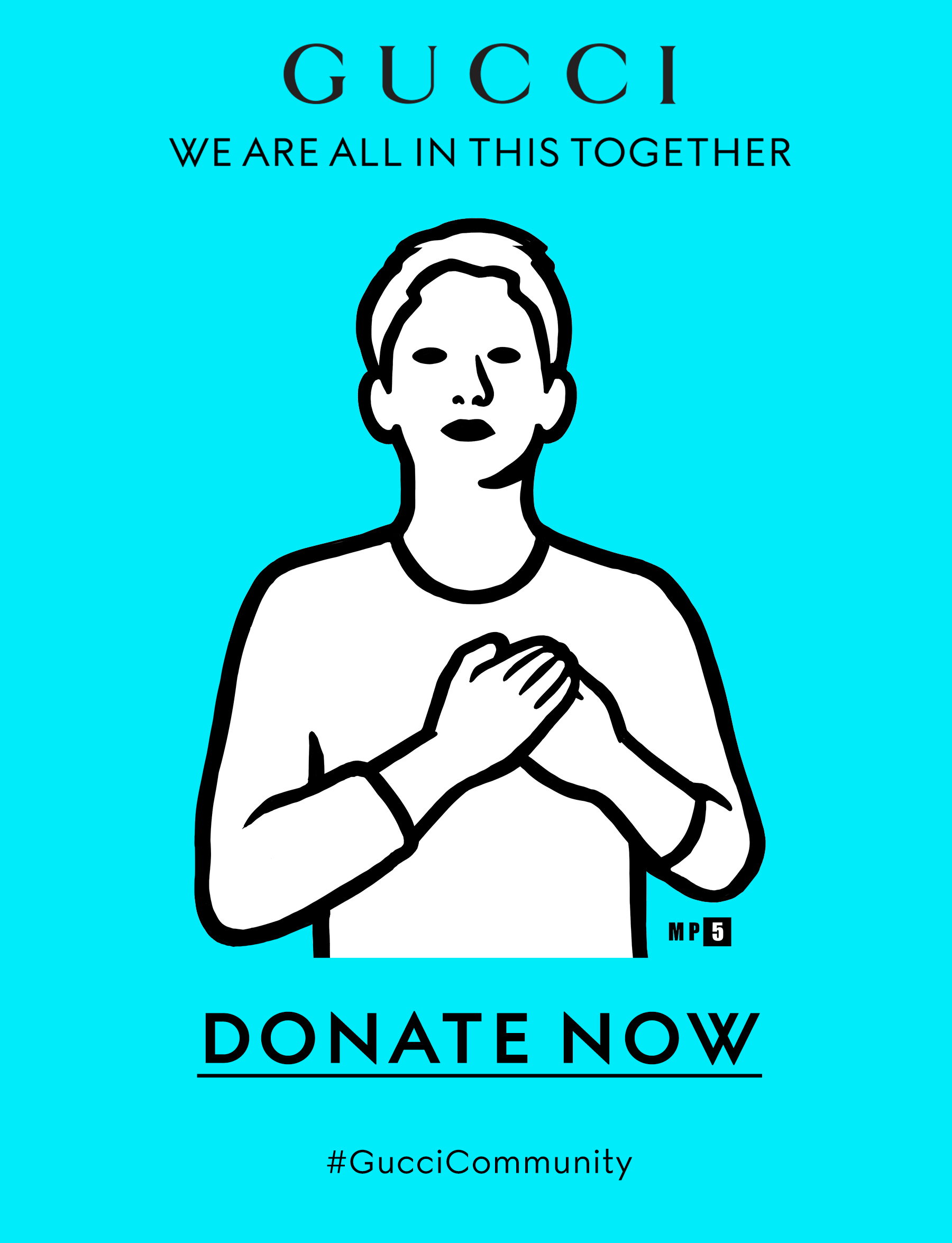 The Kering group (Gucci, YSL, Balenciaga, Alexander McQueen) has donated 7.5 renminbi (Chinese currency). Within this group, each firm has wanted to contribute as much as possible in France, Italy and China. YSL and Balenciaga have produced more than 4 million medical supplies.In the case of Gucci, it has decided to transfer its RRSS to the WHO; to spread basic virus advice. At the same time, he has created two Crowdfunding to raise funds, and has produced more than 1 million face masks, medical supplies and gowns.H&M, like Gucci, has decided to offer its RRSS for the same purpose, in addition to having donated a large amount of money, and creating a supply chain to produce personal protective equipment for hospitals and health workers.At Inditex, Amancio Ortega is producing protective gowns, more than 1 million masks and medical supplies, in addition to making a million dollar donation to the cause. Mango, C&A, ACME, Maya Hansen, have produced very high quantities of masks to donate.
Other Fashion firms such as Balmain, Armani, Versace, Valentino, have donated large amounts of money in hospitals in Milan, the red cross in China and also for IFEMA. Bvlgari and D&G have decided to donate for the virus investigation.Spanish firms have also volunteered to work as necessary, firms such as Andrés Sardá, Dolores Cortés, Juana Martín, Ulises Mérida, Reliquia_Spain and many more.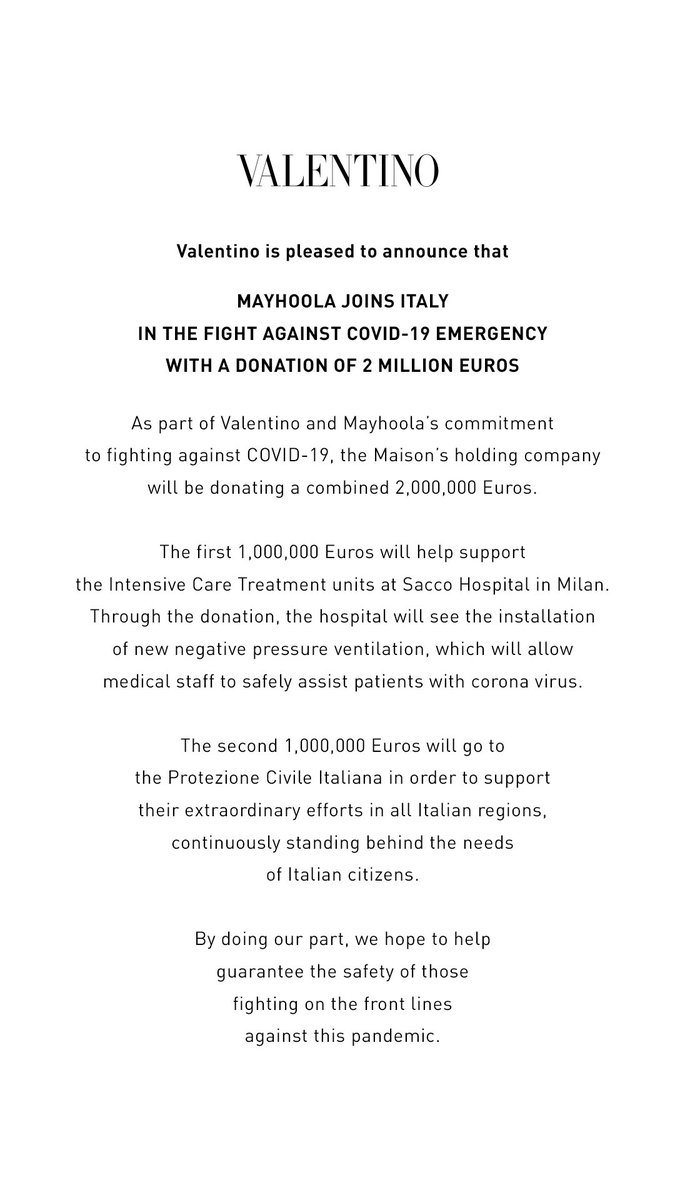 We, from our part, have thought about how to support and help in this situation, trying to contact our workshops to produce masks, but for reasons beyond our brand, sadly, after trying, we have not been able to help. We as a small brand have wanted to do it internally, supporting and entertaining all the people who are in their homes in our RRSS, making publications, recommending books, movies, documentaries … even down to recipes. We help people in the way we can, that's why we created fun decorative masks, which we will give away in the contest we have created on Instagram. This consists of filling out a template that we have expressly created. Once you have drawn the template,you have to share it in your stories, with the hashtag #compartetuarte. and labeling our brand and you have to mentioning 5 friend accounts.
Encourage everyone to participate. it ends in 2 days !!
Enter @arenamartinezofficial for more information.
Thanks for staying home. #yomequedoencasa #istayhome