Ana Barriga, Spanish artist (Jerez 1984) has inaugurated his Maní individual exhibition last Friday at the Kristin Hjellegjerde gallery in London, which will be open until February 8. The artist exhibits a new series of surreal and imaginative paintings that visualize everyday life in the community of Maní. She makes fun of real life and its events by making the spectator laugh and question the pillars that consolidate civilizations.
Through the paintings, she wants to show us her true self; Playful and imaginative, describing her workplace as "a place shared by artists and children" referring to the use of toys as decorative objects from the origin of the materials, as well as the creative process in which she paints, destroys and reassemble as materials to free your imagination.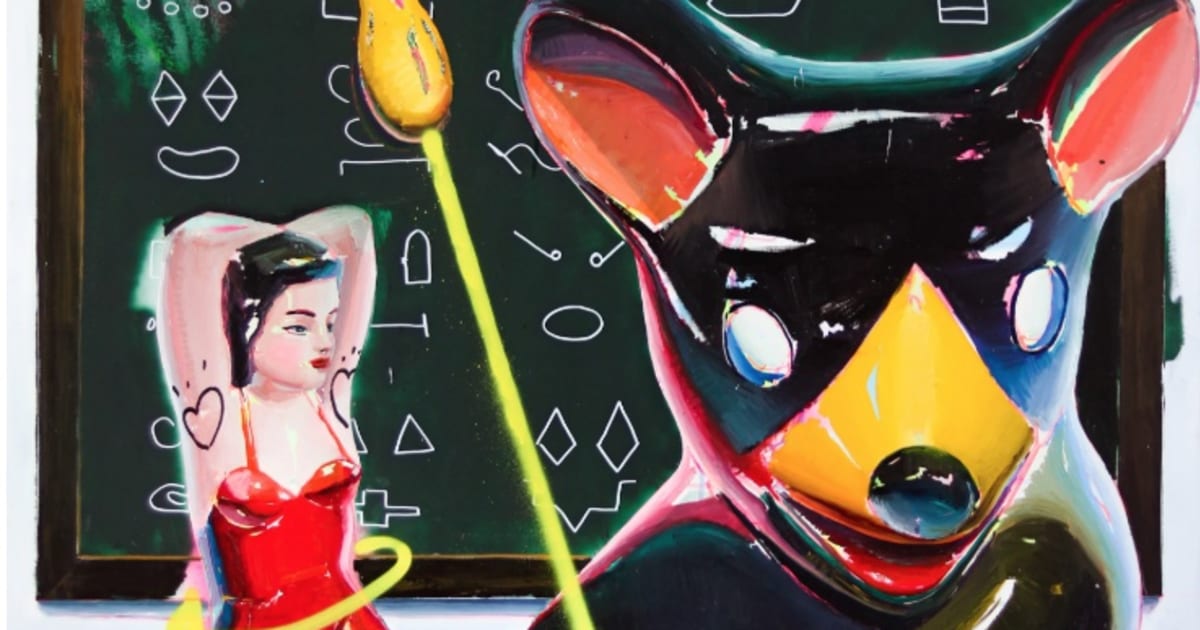 For this exhibition, the artist has been collecting objects and materials from markets to create a  curated archive of residual popular culture. Instead of wanting to find cultural coherence in her works,Barriga has eliminated the contexts of current life and has reinvented in habitants of a fantastic society based on the main concept of his exhibition, the Maní. She has wanted to represent it from a God to civilians, food, monuments. For example, in one of her works she shows a tiger carrying peanuts, while another shows the guards of a sacred tomb eating those peanuts that they are supposed to protect. She invites the viewer to engage imaginatively with her work, while creating parallels of real life, representing the world with metaphors.  In addition to having contrasts and contradictions in these pieces of art, you can also observe the creative process that she went through. Giving a different approach to the conventional painter by mixing different textures highlighting her desire for experimentation. By wanting to end the artistic limits, allowing her to create art in a more fluid and spontaneous way, using humor and exploring historical and cultural issues.
An original and supernatural exhibition whose first objective is to attract the viewer to a parallel universe as real and vibrant as Maní is, immersing it in the imagination of another person. Maní is a celebration of how experimentation, imagination and creativity can motivate and inspire us to make a change.