What are you going to do this summer?
A friend recommended me a few hotels over in Mexico, like the Azulik in Tulum, the Xcaret en Quintana Roo, or the W Hotel in Punta mita, I' ve always wanted to go to and now seems a good time as any.
What do you plan on wearing?
I' m the #1 fan of dresses, I just love how they are so versatile, and fresh and easy. I' m thinking something like the Queen on fire dress for this trip.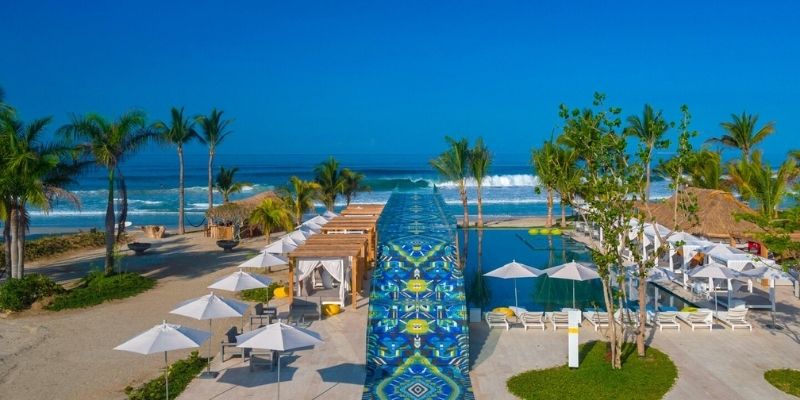 In Arena Martinez we are not your typical flower child, but we do like spring. If you are more like a cactus, like us, you have to see our selection.
Our patterns are carefully selected by us, from an asort of spanish designers.
Garments 100% made in Spain, our fashion is very unique, kinda like this beautiful giant 'Huichol' tapestry at the W hotel in Punta mita, or an amazing breakfast at giraffe manor, if you are going to live incomparable experiences you have to dress the part.
Don't miss out on having drinks with friends, wear one of our blazers for a night out.
Dress to impress, this colorful ensambles and the amazing scene on Naná Rooftop bar in Tulum, or in Coco Bongo in Cancun will make for the perfect instagramable and rememberable moments.
Our Artsy bat shirts is one of those versatile pieces that would complement you in almost all trips. You can wear it opened up on the beach as a cover-up, our you can wear it at night to go out and enjoy with friends.
Whatever you do Arena Martinez is a brand that would always accompany you wherever you go, so that you look beautiful and different.